SWARM
Erin Hutton - Artist & Project Management
Press Hotel LLC (Marriott Autograph Collection) Portland, Maine | 2014
SWARM, designed by artist Erin Hutton, is a permanent two-story typewriter installation in The Press Hotel located in Portland, Maine. This project was a partnership and collaboration with Artists at Work at Maine College of Art involving staff, faculty and alumni support. SWARM features sixty-two vintage typewriters acquired from Tom Furrier of Cambridge Typewriters in Arlington, MA that span the eras of the late 1800s to 1960s and are mounted in a circular swarm pattern. Dark-colored machines are condensed toward the center and lighter, more colorful ones appear to move and spread across the wall. The swarm protrudes out into the space as it grows in size with steel and wood mounts that angle the typewriters out toward the viewers.
The typewriters' natural patina and unaltered construction lends itself to evoke curiosity from times gone by. Each typewriter has its own story to tell and collectively, they bring attention to their significance in history and the significance of the historical building in which they reside.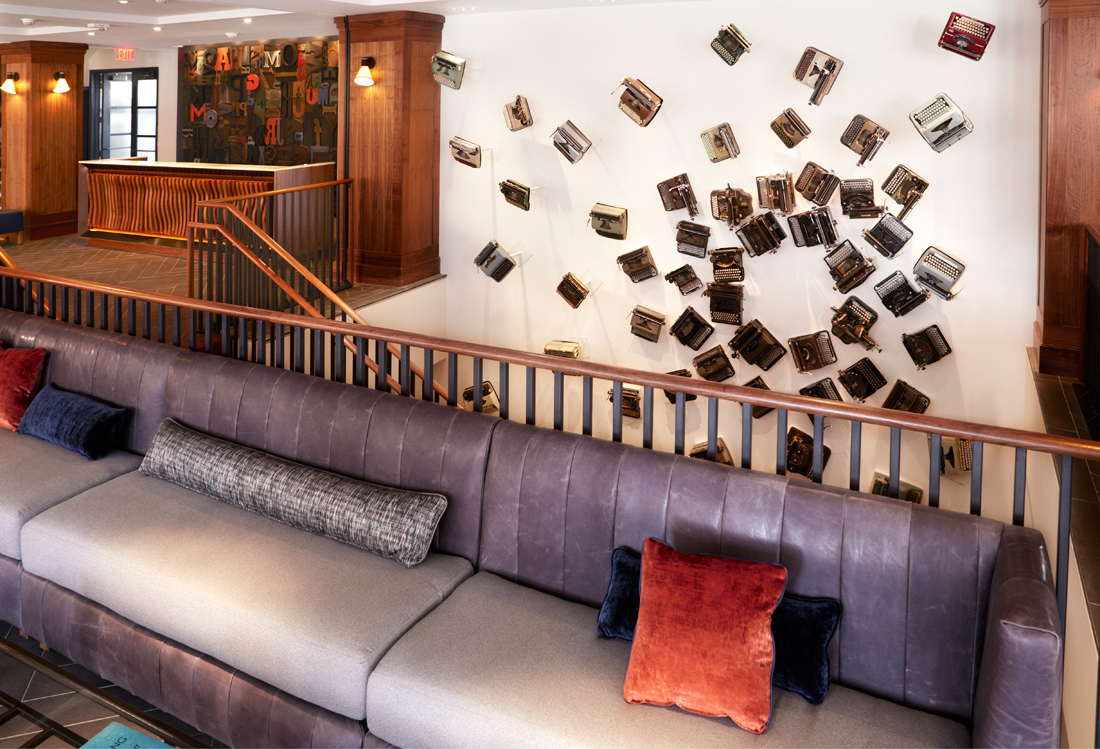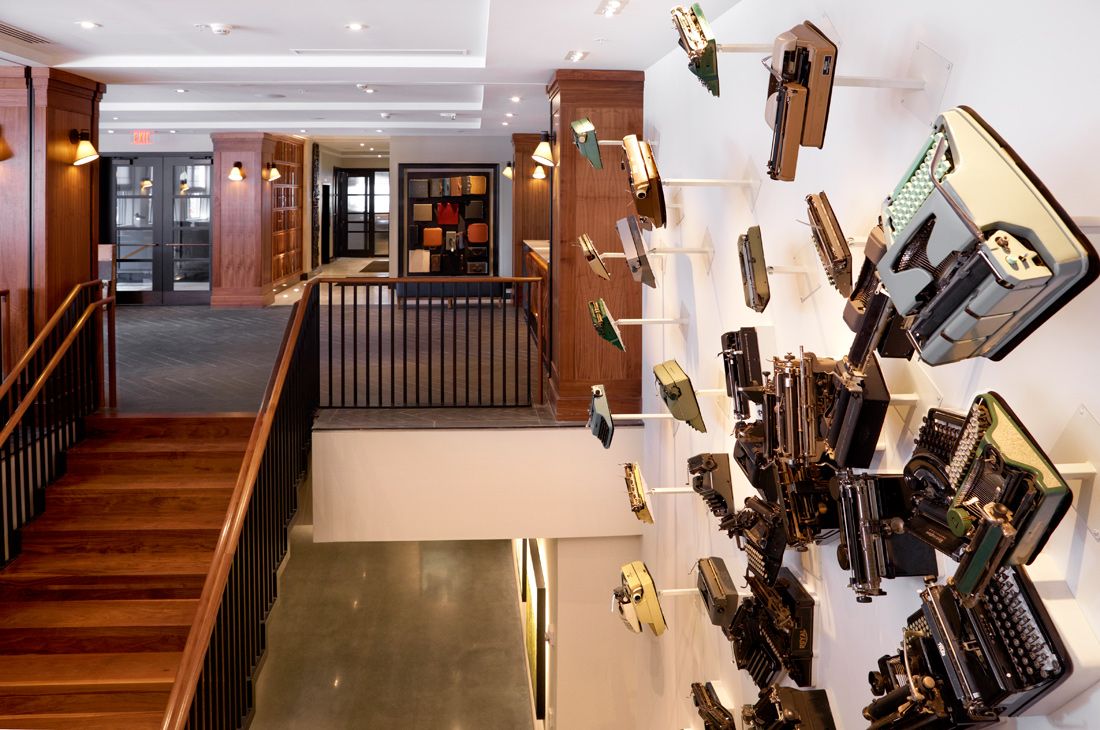 The design of SWARM gives the viewer room to discover, imagine and create their own story by utilizing a simple form and repetitive pattern. SWARM can be viewed from multiple locations at The Press Hotel and offers a unique experience for viewers on multiple occasions throughout their stay.
Team:
Erin Hutton - Artist & Project Management
Nicole Farrand - Wood Fabrication | John Nelson - Steel Fabrication | Matthew Doucette - Assistant